Support Cassie's partnership
My name is Cassie Howell I live in Tennessee and I'm 34 years old. I have several disabilities that A dog could really help my quality-of-life and then dependence come back. Before I get into that I want to tell you a little bit about me I love scrapbooking I love the color pink and teal I love clothes and I also sell make up and skin care as a hobby as well as other things. So I have several disabilities like I noted before I am in a wheelchair due to a double amputation, type one diabetic, legally blind, in stage for kidney failure. All these have came from my diabetes when I was diagnosed at the age of 11 and I just started having complications in the past five years where everything has hit at once. A dog could really truly give me back my quality-of-life and independence right now I live with my parents due to safety reasons even though I have a house next-door. The dog will help me be able to alert me when my blood sugars higher low alert me when my blood pressure is high or low because my blood pressure varies due to my kidney disease. Also the dog will be able to open doors for me help me get things up out of the floor help balance me whenever I transfer or need to get something on the floor the dog will also be a great companion emotional stability when dealing with anxiety you're going into the hospital, also the dog will be able to alert my parents if I fall on my wheelchair and there is an emergency of any kind there's so many things that this dog can do for me and probably things I don't even realize at this point right now. I'm super excited about having this opportunity to take this journey of getting a service dog. The expenses will pay for the dog of course and anything else that I need along the way as I take this journey. I want to thank everybody right now from the bottom my heart and that means absolutely the world to me.
-- Cassie
GoFundMe

Cassie is also raising money on GoFundMe. If she raises more money than she needs to cover her placement fee, she will be keeping some money to cover her placement expenses like lodging. You can visit her GoFundMe page to see how that campaign is going. As funds are transferred from that campaign to EENP, they will be listed on the donor wall below as "GoFundMe transfer".
[click to read more]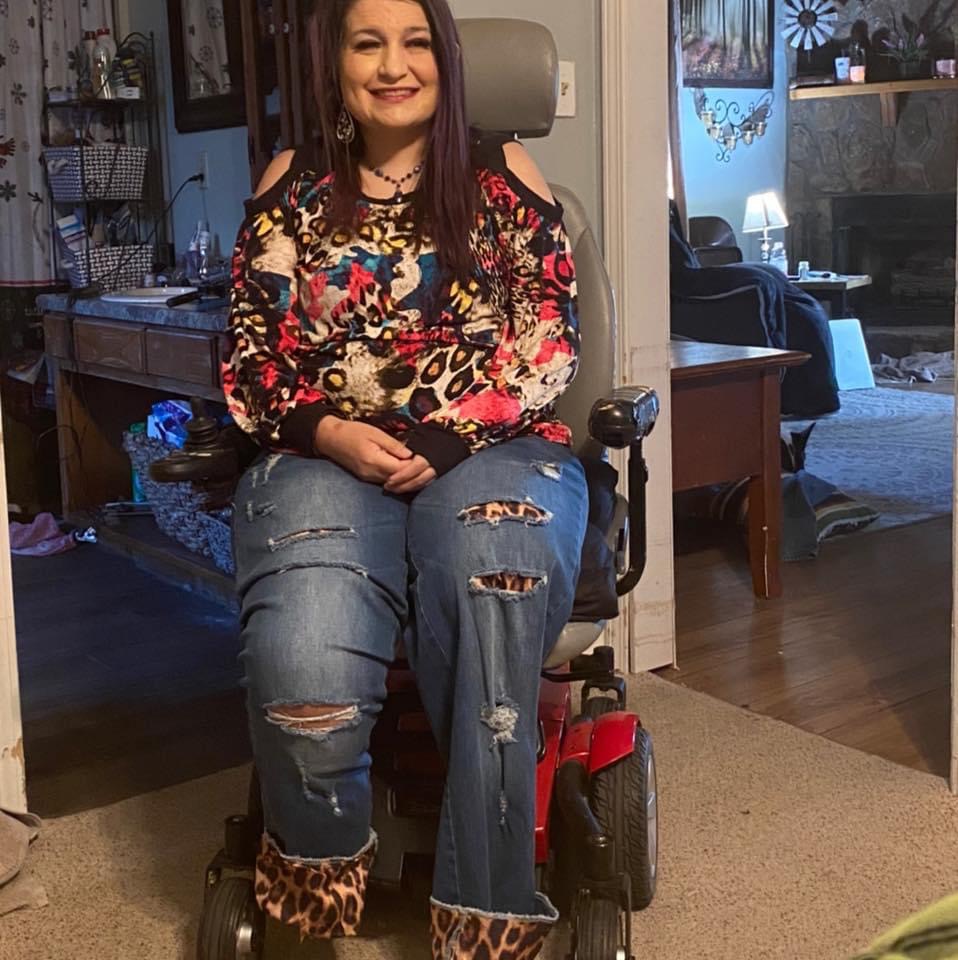 About Client Fundraising Donations
You can make a donation directly to EENP to support an assistance dog placement with Cassie Howell using this donation form. You will receive an email confirmation of your donation sent immediately, but the donation total and your name and comments may take up to an hour to update on the site. Your donation made on this page will offset the placement and training fees that EENP will charge for Cassie's placement. We will let Cassie know that you made a donation and will keep her updated on the total amount raised, but will not share the amount of individual donations with her.
The placement and training fees that EENP charges for our assistance dog placements cover less than half of the cost to raise, train, and place an assistance dog and then support the placement for the life of the partnership. If donations are received in excess of Cassie's placement fees, those donations will go toward EENP's general operations, supporting the full cost of our placements with Cassie and other clients.
Eyes Ears Nose and Paws is a 501(c)(3) tax exempt organization, and donations to EENP are generally tax-deductible to the extent allowed by law. However, please note that donations made in support of a placement for a particular individual are generally NOT tax-deductible, per IRS guidance (see IRS Publication 526, page 6, column 2, "Contributions to Individuals", second bullet). If tax deductibility is important to you, please speak with your tax professional before donating to be sure that your donation is made in a way that meets your tax requirements.
Financial information about this organization and a copy of its license are available from the State Solicitation Licensing Branch at 919-807-2000. The license is not an endorsement by the State.