Assistance Dog Partnerships
An EENP dog starts a second career of changing lives once she finishes training in ABEL and is partnered with a client who has a disability. EENP places two kinds of assistance dogs: mobility service dogs assist clients with a variety of tasks such as retrieving items and opening doors, while medical alert dogs use their phenomenal sense of smell to detect changes in medical conditions like diabetes.
Mobility Service Dogs
Learn how EENP pups improve the lives of our clients with disabilities.
Medical Alert Dogs
Learn how the EENP Medical Alert Dogs improve the lives of our clients. 
Ready to find out more?
Learn more about the process of getting matched with a life-changing partner.
Over the course of a partnership, an assistance dog can provide more than 50,000 hours of service for a client. Although EENP dogs can literally save the lives of our clients, the life-changing nature of the partnership is really an everyday event. Through daily assistance to our clients with tasks like turning on a light switch, monitoring blood sugar levels, or bringing an insulin kit, the amazing value of the relationship comes to life: assistance dog partnerships offer our clients improved health and safety, increased independence, and more integration into their communities.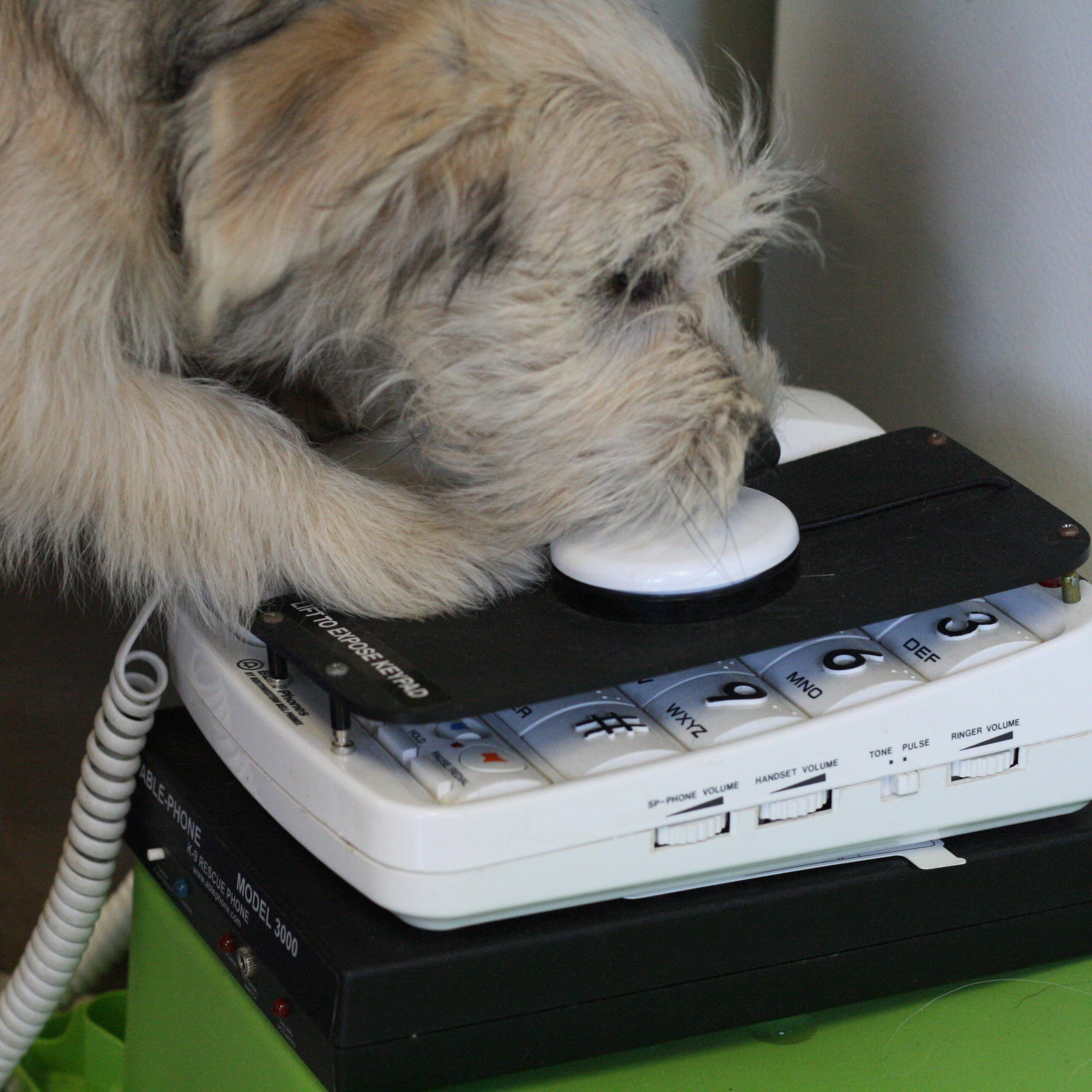 With her phenomenal sense of smell, a medical alert dog can detect changes in medical condition, like a drop in blood sugar, well before medical technology can detect those changes. This "early warning" allows our clients to take corrective action and maintain better control of their medical conditions, avoiding short-term medical crises and leading to dramatically fewer long-term complications. The mental health benefits of an assistance dog partnership are significant, too – by facilitating more social connections, encouraging higher activity levels, and providing more autonomy for our clients, assistance dogs reduce levels of anxiety and depression in addition to improving physical health.
EENP clients get help with an incredible variety of daily tasks from their assistance dogs, from retrieving dropped items or turning on lights, to providing balance support on the stairs, to getting help from another person when needed. This task-related help makes daily life easier for our clients, but is more notable for the confidence and autonomy it provides them. As clients develop confidence that they can handle those tasks safely, without help from another person, they begin to expand the boundaries of their world. Our assistance dogs have allowed clients to attend school, drive a car, take an international trip, go to the movies, and go Christmas shopping with the entire family – all milestones that were deemed impossible before assistance dogs entered their lives. For most of us, these are regular events, but for someone with a disability, opening the door to this kind of freedom is life-changing.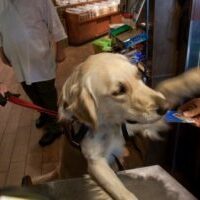 Independence and the freedom to go out in the community are the building blocks of social connection, but that connection is also enhanced by assistance dog partnerships in other ways. For someone with a visible disability, an assistance dog can be a social bridge that gives an unsure stranger an opening to say hi, or an opportunity for a client to demonstrate her competence in the face of the common assumption that she is cognitively impaired. Clients find that, with their assistance dogs by their sides, they are not only able to get out and be part of their communities more, but also that they feel welcomed and embraced by those communities.